English literature refers to the body of written works produced in the English language, primarily by authors from England and other English-speaking countries. It encompasses various genres, including novels, plays, poetry, essays, and short stories. English literature spans several centuries, beginning with the works of medieval writers like Geoffrey Chaucer and continuing through the Renaissance, Romanticism, Victorian era, and into the modern and postmodern periods.
English literature is renowned for its rich and diverse literary tradition, featuring celebrated authors such as William Shakespeare, Jane Austen, Charles Dickens, Virginia Woolf, William Wordsworth, and many others. These writers have made significant contributions to the development and evolution of literary forms, techniques, and themes.
Studying English literature involves analyzing and interpreting literary works within their historical, cultural, and social contexts. It explores themes such as love, human nature, morality, power, identity, and societal issues. Scholars and students of English literature engage in close reading, literary analysis, and critical interpretation to uncover deeper meanings, explore literary devices, and appreciate the artistry and craftsmanship of the written word.
English literature serves not only as a means of artistic expression but also as a reflection of the human experience, shedding light on different perspectives, cultures, and eras. It offers insights into the complexities of human emotions, relationships, and societal structures, making it a subject of enduring fascination and study.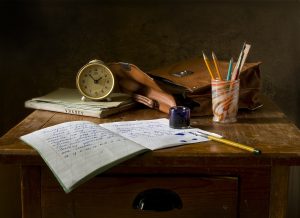 Literature powerpoint presentations
Feel free to learn and teach English using the resources below.
Below are a list of literature powerpoints.
These have been submitted by teachers to help other teachers. They can be used freely and modified to your own preferred format.
Please submit any powerpoints.
Anything you have also produced to enable other teachers around the world to benefit.
Literature powerpoint presentations free to download
Please submit any of your own powerpoints using the form below. It is very much appreciated.