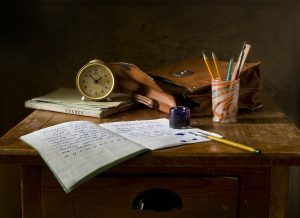 Physics powerpoint presentations free to download and use for teaching
Using PowerPoint for teaching physics can be an effective way to engage your students and present complex concepts visually. Here are some tips on how to use PowerPoint effectively for teaching physics:
Start with an outline: Plan your presentation by creating an outline that outlines the main topics and subtopics you want to cover. This will help you organize your content and ensure a logical flow.

Use visuals: Physics often involves abstract concepts that can be challenging for students to grasp. Incorporate relevant visuals such as diagrams, graphs, images, or videos to make the concepts more tangible and easier to understand.

Simplify complex ideas: Break down complex physics concepts into smaller, more digestible pieces. Use step-by-step explanations and visual representations to help students follow along and grasp the core principles.

Use animations and transitions: PowerPoint offers animation and transition features that can be used to demonstrate processes or show how variables change over time. For example, you can use animations to illustrate the motion of objects or the behavior of waves
Below are a list of physics powerpoint presentations.
These have been submitted by teachers to help other teachers. They can be used freely and modified to your own preferred format.
Physics powerpoint presentations- Please submit any powerpoints you have made at the bottom of this page
Please submit any of your own physics powerpoints using the form below. It is very much appreciated.
Other hints and tips for making physics powerpoint presentations
Incorporate real-world examples: Relate physics concepts to real-life examples and applications. Show how these concepts are used in everyday situations or in specific fields like engineering or astronomy. This can help students connect theory to practical applications.

Encourage active learning: Design interactive slides that encourage student participation. Include questions, quizzes, or problem-solving activities within your presentation. This promotes active engagement and helps students apply their knowledge.

Provide clear explanations: Use concise and clear explanations to convey information. Break down complex equations or formulas into smaller parts and explain each component separately. Use bullet points, charts, or diagrams to support your explanations.

Include practice problems: Dedicate slides to practice problems that allow students to apply the concepts they have learned. Walk them through the problem-solving process step by step and provide explanations for each step.

Allow for discussion and questions: Allocate time for students to ask questions or engage in discussions related to the presented material. Encourage active participation and create a supportive learning environment.

Keep it visually appealing: Use a consistent and visually appealing design throughout your presentation. Choose an appropriate font, color scheme, and layout that is easy to read and visually appealing. Avoid cluttered slides that may distract or confuse students.

Use multimedia elements: Consider incorporating videos, simulations, or interactive online resources to enhance student understanding and engagement. These can provide visual demonstrations or virtual experiments that supplement your teaching.

Review and summarize: End your presentation with a summary slide that recaps the main points covered. Reinforce key concepts and encourage students to review the material on their own.
Remember to adapt your presentation style to suit the needs of your students and adjust the pace of your presentation accordingly. Be prepared to answer questions and provide further clarification as needed.